The Dinner, Tonight?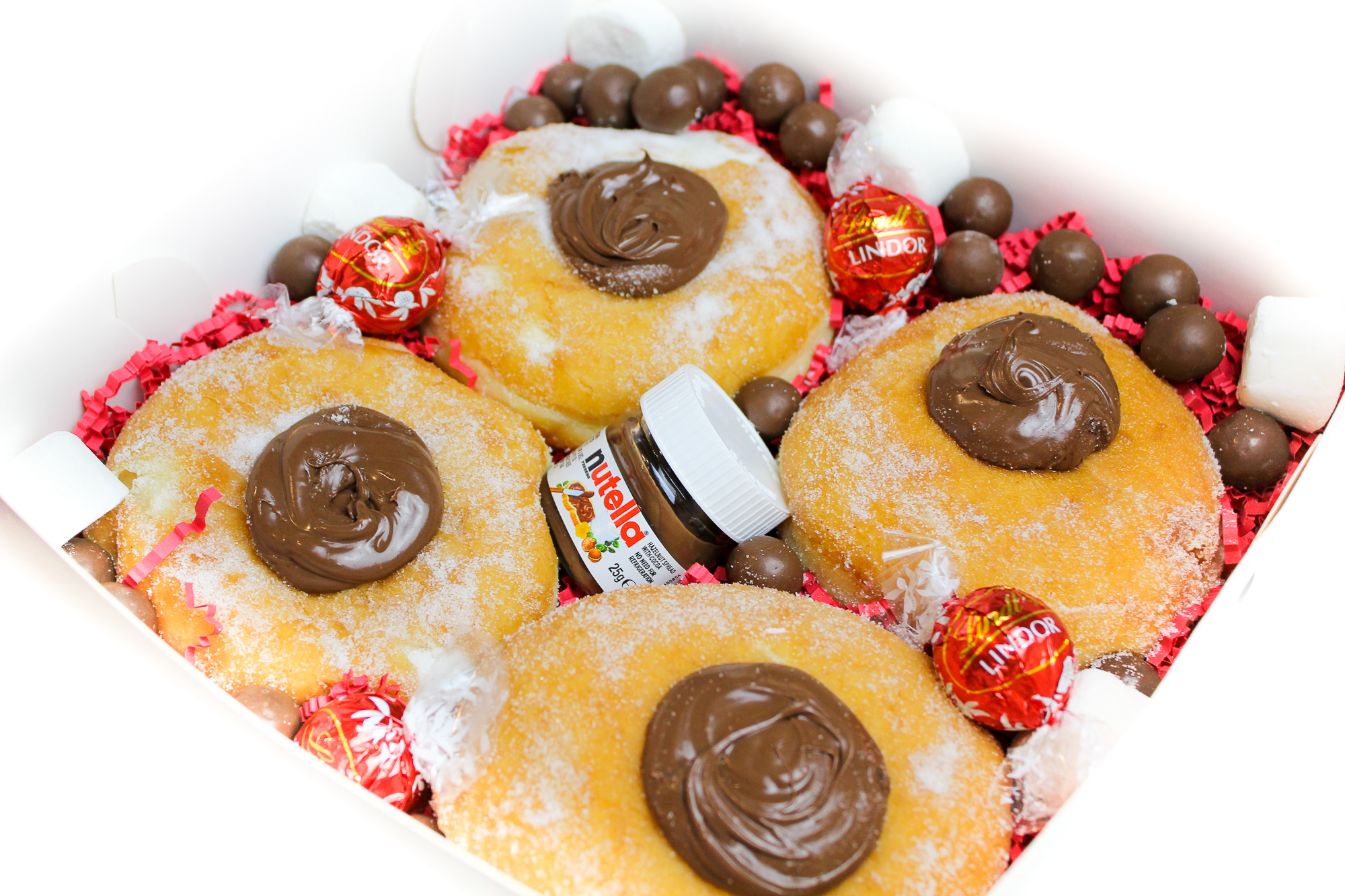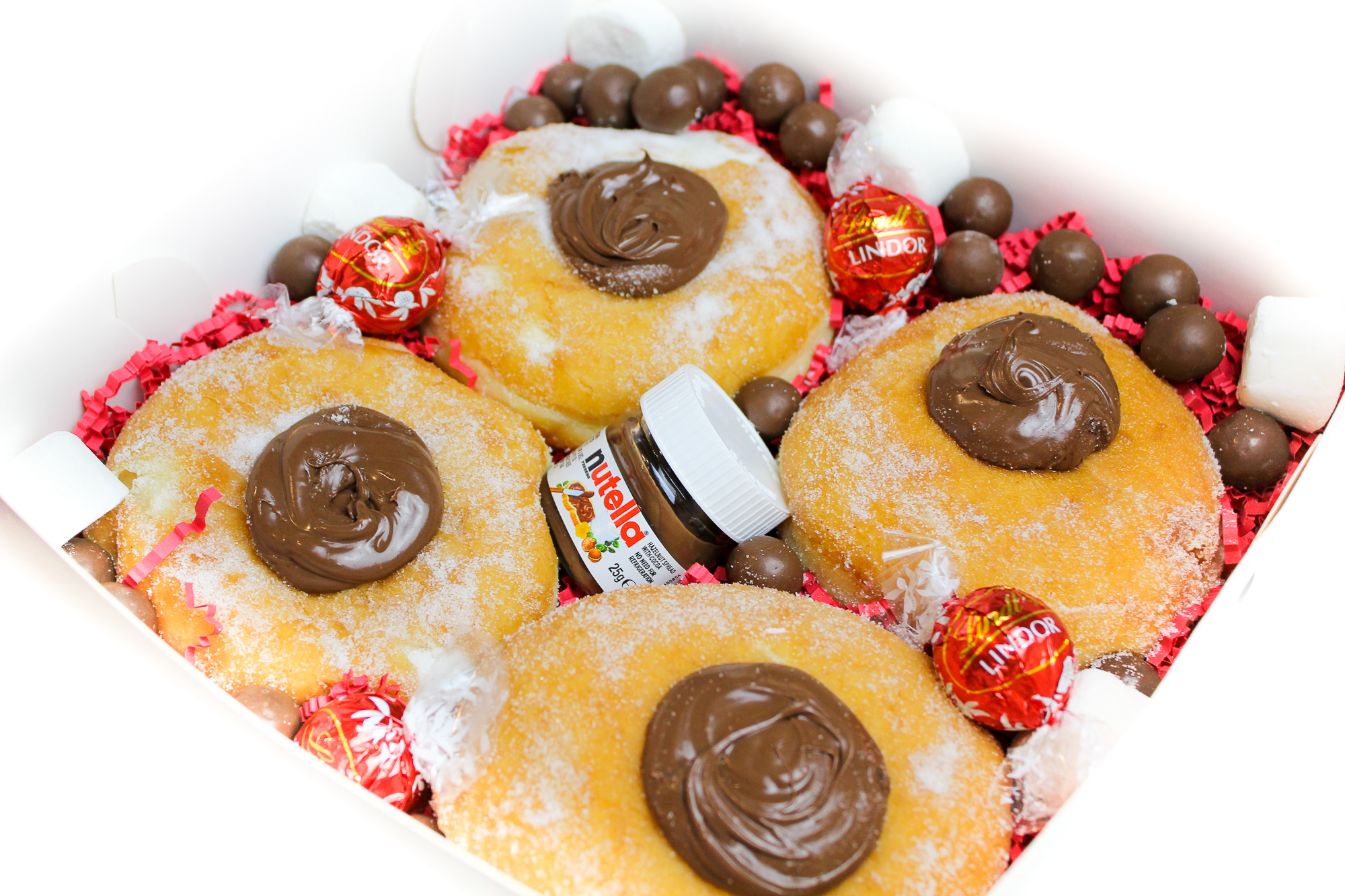 The Dinner, Tonight?
Feel like surprising your special someone? The Dinner, Tonight? Is the perfect combination and invitation for a romantic start to the evening! With 4 fresh Nutella filled doughnuts, an assortment of elegant candies and lux chocolates, this gathering has everything you need to skip dinner and go straight to dessert!
Please note that additional extras (champagne) are available.
Please note that all donuts may come into contact with nuts.
*Flowers may be substituted with similar varieties due to availability.
Please note that although we constantly endeavor to attain the same products as pictured, due to availability some ingredients and/or toppings may be substituted if products photographed are unavailable. However, we can assure you, any substitutions made will be of similar value, quality and aesthetic - as it's our personal desire to make every gathering beautiful!